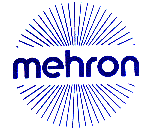 Theatrical Makeup since 1927

MEHRON CLOWN MAKE-UP

| | | | | | |
| --- | --- | --- | --- | --- | --- |
| order no. | item | unit price | order no. | item | unit price |
| 130 | CLOWN WHITE (2 oz) | $ 4.00 | 135 | COLORSET POWDER (1 oz) | $ 5.50 |
| 130L | CLOWN WHITE (8 oz) | $ 9.00 | 6PG | 6 pk GREASE CRAYONS | $ 5.50 |
| 130XL | CLOWN WHITE (16 oz) | $16.00 | 405 | 5 COLOR PALLETTE | $ 6.50 |
| 131 | CLOWN WHITE LITE (2 oz) | $ 4.00 | 114J | PRO PENCIL (jumbo) | $ 4.75 |
| 131L | CLOWN WHITE LITE (8 oz) | $ 9.00 | 114S | PRO PENCIL (slim) | $ 2.75 |
| 132 | CLOWN PINK (2 oz) | $ 4.00 | 104 | BLUSHTONE (.3 oz) | $ 3.00 |
| FFX-PP | Fantasy f/x PARTY PALLETTE | $ 8.95 | KMP-C | Mini-Pro CLOWN KIT | $ 9.95 |
| 400-W | CREAM BLEND STICK (.75 oz) | $ 6.95 | PF-P | new ProFACE White Setting Powder (2 oz.) | $ 6.00 |
| PF | new ProFACE CLOWN MAKE-UP (1.2 oz) | $ 6.95 | PF-8 | new ProFACE CLOWN MAKE-UP (8 oz) | $19.95 |
| PF-NS | new ProFACE SKIN PREP (2 oz) | $ 4.00 | TFX-B | Blackout TOOTH f/x (.25 oz w brush) | $ 3.50 |
STUDENT & PROFESSIONAL MAKE-UP
order no.
item
unit price
order no.
item
unit price
KMP
MiniPRO Student Kits (Male, Female, Black)
$ 9.95
K110
All-PRO KIT StarBlend
$37.95
120
Crepe Hair (1 ft)
$2.75
K400
All-PRO KIT CreamBlend Stick
$37.95
118AC
SPIRIT GUM (.25 oz bottle)
$ 1.95
119
HAIR WHITE (1 oz.)
$ 3.00
103
LIP ROUGE (.3 oz)
$ 3.00
107
SHADO-LINER
$ 3.00
110
StarBlend CAKE MAKEUP (2 oz.)
$ 6.95
152-PC
STAGE BLOOD (.5 oz)
$ 1.95
400
CreamBlend STICK MAKE-UP (2 oz)
$ 6.95
Postage is usually $5.50 per box on UPS. I also have many other items in stock not listed here.
Send e-mail for more information, or advice.
My mail order catalog is on-line on this page and also the magic tricks and books pages on this same site. To get copies simply print out these pages or the pages you need on your home computer.
==[ TO Order or Ask About Our Make-up]==
RETURN TO CYBER CLOWN's WORKSHOP
You can also write to
CYBER CLOWNS
401 North Hoback Street
Helena, Montana 59601

I no longer accept credit cards.... minimum bank fees and per centage processing fees are too high for these items.
---
Page prepared by


Clarkson Studio 1997