NOVELTIES and JOKE ITEMS

GREAT FOR CLOWNING AND WALK AROUNDS - I have over 75 unique gag and novelty items in stock (see list below), These gags are only $1.75 each (price is for item plus U.S. postage paid - priced on one item only).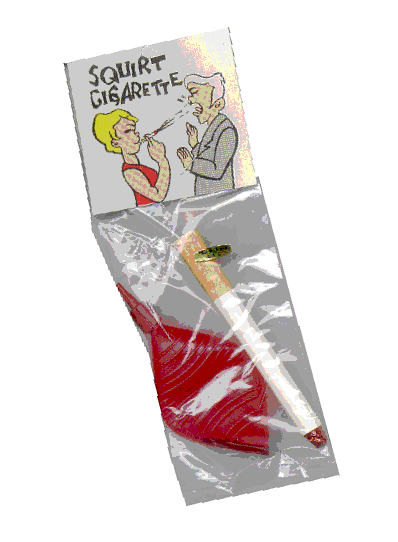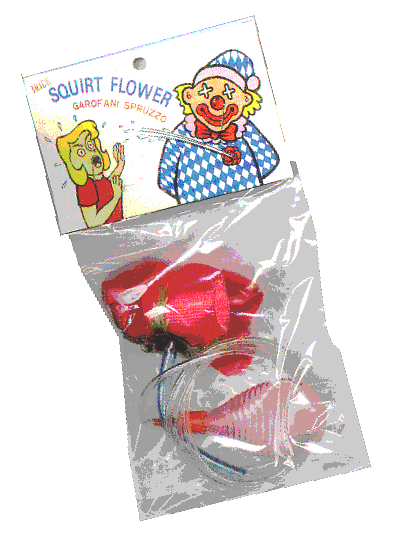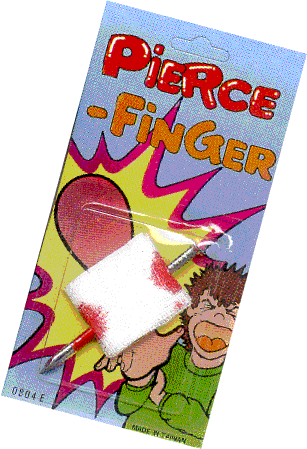 *Irregular Nose *Pride & Joy Card *Fortune Teller Fish *Bloody Razor Blade *What I Know About Women *Oversize Dollar Bill *Squirt Flower *Little Spy Disguise Kit *Diet Spoon *Puffy Eye *Clown Nose *Bang Gum Inpack *Snappy Gum *Party 6 Way Mustache *Bomb Bag *Jumping Candy *Big Nickle *Vampire Nails *Fake Vampire Bat *Fake Giant Spider *Modern Sunglasses *Backseat Driver's License *Floating Eyeball *Trick Black Eye *Vampire Teeth *Bunny Teeth *Rubber Mouse *Booger Nose *Spider w Web *Plastic Cigar *Toilet Joke Bang (Bingo) *Dirty Soap *Blood Red Hand Soap Powder *Fake Cola *Stick on Buttock *Invisible Ink *Fake Beer *Petrified Cigarette *Blood Capsules *Stinker Cigarette Loads *Niespulver Sneezing Powder *Pierce Finger *Squirt Cigarette *Magnetic Spunky Dogs *Glamor Lashes *Chinese Handcuff *100 Dollar Pencil *Plastic Flies *Dentist Delight Teeth *Gay 90 Mustache *Broken Winclow *Trick Suction Cup *Pyramid Puzzle *Trick Hot Dog *Cut Finger *Party Popper *Parfait Silver Nail Polish *Block Puzzle *Fly in Ice Cube *Wonder Mouse *Nail Puzzle *Giant Cockroach *Wire Puzzle Game *No-Tear "Can I have Sex?" Card *Blood Capsule *Squirt Ring *Minature Playing Cards *Red Lips *Rubber Pencil *Minature Handcuffs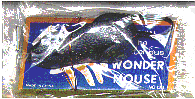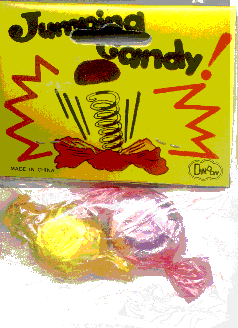 MAGIC TRICKS and MORE STUFF
MAKE-UP ITEMS

Click Here to Send E-Mail
For more information or if you don't see what you are looking for write us.
Please specify what you are looking for.

---
---
© Robert Noel Clarkson 1996
401 North Hoback Street
Helena, Montana 59601